16 agosto 2017
3
16
/

08
/

agosto
/

2017
17:21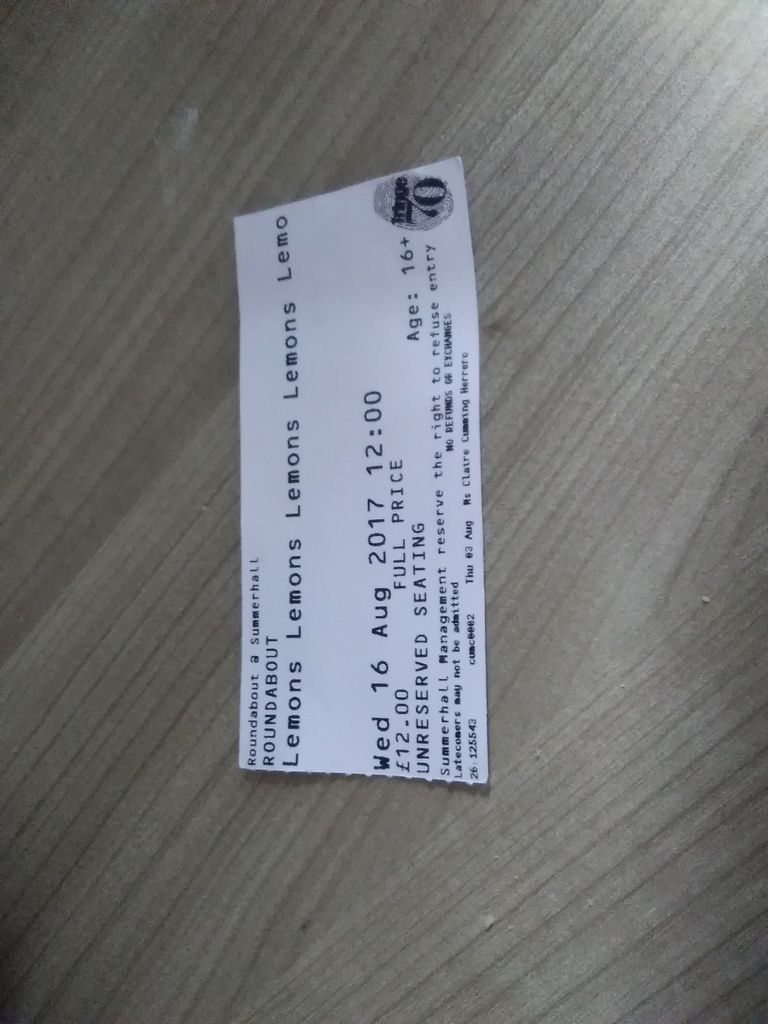 Stimulating iniciative to go to the performance after having discussed Social Media and Language and after discussing points like if we felt social media brought us closer togeher, or further apart....
Lemons, Lemons, Lemons, Lemons, Lemons is speaking about that and much more as it's about a couple coping with the usual shit. Oliver, performed by Euan Kits and Bernadette by Beth Holmes, are not having any communication and see how the first flush of love has faded. It seems this are big issue at this year's Fringe.
Text has been written by Sam Steiner three years ago and is a production of Ed Franklin's in a Walrus very young company, bitty and sarcastic, that mentions the limits of language with the 140 words Twitter permits, how people don't think a lot voting, Kit's said, Trump or Brexit.
I did specially like Kit s work, expressive and active, in his character of right on, political, pedantic and rather full of himself.
I have to mention that after the play and thanks to our teacher Claire we had the opportunity of chatting with the two actors and the director of the play that has already been on stage around more that two years now.